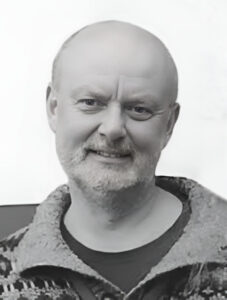 Dear Heteropterologists,
It is with great regret that I have to share with you the information that Professor Jacek Gorczyca passed away on March 2 after struggling with the disease.
Jacek dealt with the taxonomy, diversity and distribution of bugs from the Miridae family in Poland and worldwide. The Cylapinae subfamily occupied a special place in these studies. He devoted almost his entire life to this small group of bugs with a tropical distribution, becoming a world expert in its recognition. He developed the Cylapinae catalogue of the world, and revised the genera and tribes within it, describing over 130 species new to science, several new genera and two new tribes.
Together with the Department of Zoology team, he created a team of hemipterologists recognizable in the country and the world. Among students, he was a valued teacher who could pass on his knowledge of natural science to young zoologists. He was a good friend, kind and helpful to those around him. It will remain so in our memory.
Artur Taszakowski Ph.D.
Institute of Biology, Biotechnology and Environmental Protection,
Faculty of Natural Sciences,
University of Silesia in Katowice,
Bankowa 9, 40-007 Katowice, Poland.