The broad objectives of the International Heteropterists' Society (IHS) are to promote systematic, biogeographic, and biological studies of Heteroptera and to cultivate cooperative research among heteropterists throughout the world. The Society is organized and operated exclusively for scientific and educational purposes.
The Society holds a meeting every four years at locations around the world, where members give presentations on their work and discuss the directions of the Society. The Society's website provides an online portal for distribution of information about bugs, including a world bibliography, taxon pages, and membership details.
Interested in joining the IHS? Read more about the Society and information on membership. You can also donate to the Student Travel Fund your contribution is very valuable!
The IHS Journal
We are working on the release of an IHS journal. More information will be coming soon!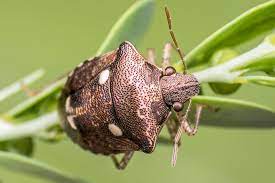 May 2022
Our last True Bug Tuesday before our Quadrennial meeting! Note the significant time difference.
A nice picture on Bugguide of Hadronema trying to get some cantharin 🙂
April 2022
Next True Bugs Tuesday! April 26th (note time change due to time zones). Join Zoom Meeting https://ucr.zoom.us/j/91452912025?pwd=RHQ3VmU5Vm44MDd1MFAzaUp3Q1k2UT09 Meeting ID: 914 5291 2025 Passcode: 073593
March 2022
If you missed True Bug Tuesday today, here is the link to the video for the talks. Separated talks are also on the channel.